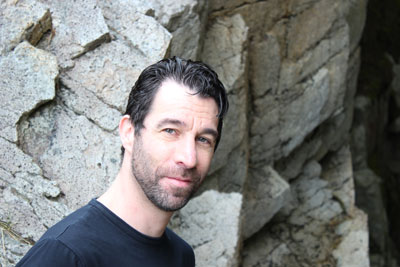 Follow me on Instagram

Phil Fogel
"Call me an artist, illustrator or photographer, I have a keen eye for detail, a passion for my work and a sense of wonder and colour. Art should never be boring, it should keep the viewer interested even if they do not like the piece. Art should tell a story or keep you guessing, entice you, keep you wondering, questioning, whether it's the technique, the brushstroke or subject matter it should make you ponder."

A graduate of Dawson College`s Illustration & Design program in Montreal, Phil has a love for the old and the new, from the Neoclassical artists to the Art Nouveaux commercial posters of Alphonse Mucha. Mix this with his love for graphic novels, pop culture, and chiaroscuro. Phil has exhibited his work at various conventions including Concept Montreal, and Island Blue in Victoria.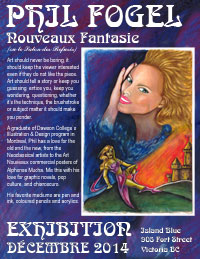 My favorite mediums are pen and ink, coloured pencils and acrylics, but I love experimenting and finding new methods and techniques for each project. Are you looking for someone to design a Web site, a business card, or perhaps a marketing brochure? Would you love to have a personalized piece of artwork, created especially for you? This is my business: freelance designs, commissioned art and custom photography. Let me know what you need, and I will create it for you.

Specialties include:

Colour pencil illustrations -specialty-
Logos, business cards, and corporate identity
Fliers, posters, cards, and brochures
CD and book covers
Photography, portraiture
Photo restoration
Comic books
Illustrations for children's books


Original artwork commissions
Web design and development